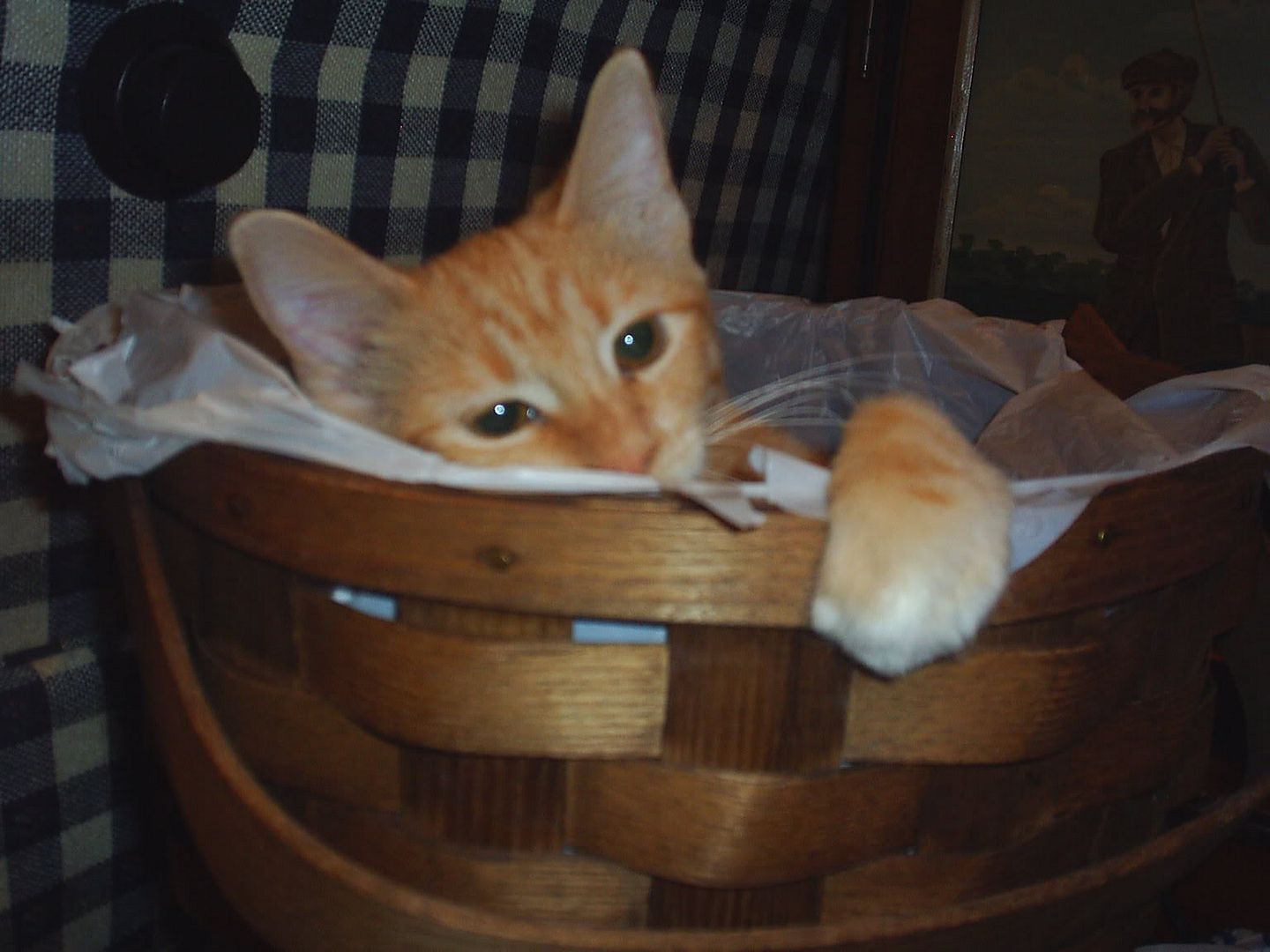 When comparing large projects versus small projects, which do you get more excited about finishing?

My first inclination when I read the question was to say, "Definitely large projects." But when I thought about it a bit longer, I realized it depended upon the design itself. It it's something close to my heart, or the perfect gift for a friend or family member, a small one is just as exciting as a large one. I find gathering the materials used in a large one very exciting though.
Amber really doesn't care whether I get excited over my projects. She like to sit on my lap and chase the needle and thread, which is why I like to take advantage of times like those upper right. She likes to nap in my wastebaskets when they're empty.