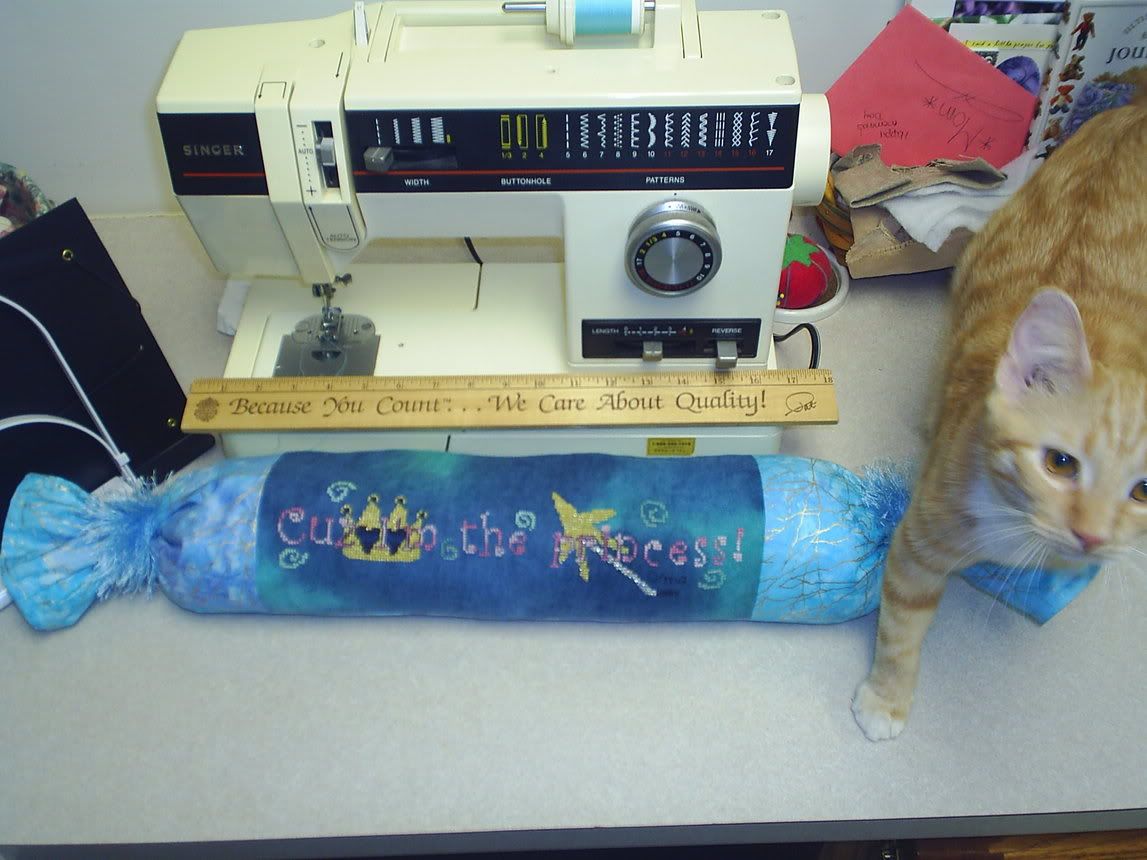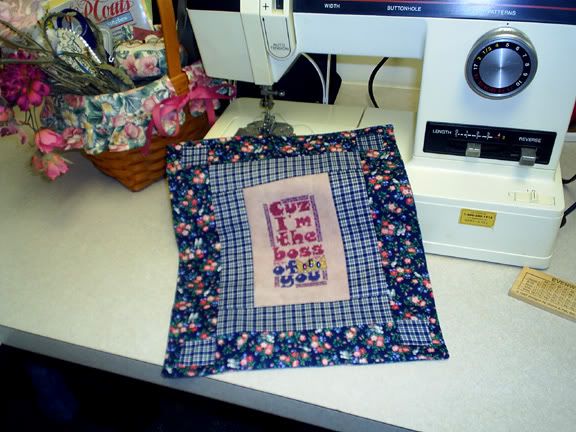 I had a wonderful Christmas, but unlike some hardy souls, I'm always ready for it to be over. Even as a child, I remember being happy when it was over, even though, greedy as I was, I'd make notes of things I wanted the next Christmas. We always celebrated at my paternal Grandmother's, and I remember packing up my stuff and being anxious to get it home to my playhouse in the basement. It was "all about me." That's why I very seldom talk about the gifts I receive at Christmas now because it always seemed to be a brag session when I was younger; a one-upmanship, which is not what Christmas is to me now, though in another post, I'll have to tell you about the most meaningful gift I received.

The promise of a new year being more productive has never meant as much to me as it does this year, and since I began blogging and reading others' blogs, joining the Friends Gather BB and Carol's Mirabilia SAL Stitchers Yahoo Group, I've really been planning and scheduling and hoping to make this new bloggers' ring with all my new friends a fresh new approach to my stitching. 2005 was not a productive year for me, but my blog friends have provided me with so much friendship, entertainment, and inspiration that I've become refreshed by my stitching; whereas, before, I was pushing myself to stitch and have now pulled out all my hidden UFO's with a renewed vigor and have even quit feeling guilty about getting new stash. I had slowed down to the speed of a slug, and the thought of buying new stash made me feel criminal.

My plan has already been started, and it's working! I've been practicing, working my plan. I started Christmas Day after all the festivities were over and we were home. I stitched on a piece for two hours before my eyes said "sleepy time." I had worked so hard the day before making pies and other dishes to take to DD's house, and sewing up two gifts at the last minute for DD and granddaughter. After spending all day at her house with my grandkids, laughing, eating, watching new movies, playing their new video games, and watching fashion shows of their new clothes, I was beat. Stitching was the perfect unwinding after an exhausting day. Then, I turned off the lights and watched one of the movies I'd been given, "Brothers Grimm," which I had asked for. Richard bought it and hates that kind of movie, so he was snoring 5 minutes into it.

The grandkids were a joy to be with and loved all their gifts, but none are small anymore, so I guess I'll have to wait till I'm a great grandmother for the magic to return.Thought I'd share the two gifts I sewed up Christmas Eve. The one is a roll pillow; the other a wallhanging with rings sewn on back for hanging. You will also see my youngest kitty, Amber, who is my constant sewing companion, and has been instrumental in speeding up my cross stitching, as she chases the needle and thread from the underside.